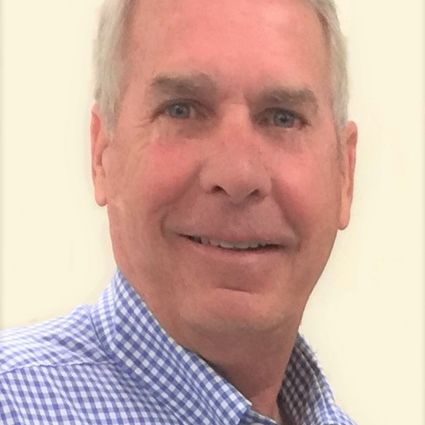 Ron Kuker
Broker
A little about me
and why I love real estate
QUALIFICATIONS: Ron Kuker is the Real Estate Broker of The Kuker Company in Lampasas, Texas. He and his wife, Debbie, are the independent owners of The Kuker Company. Ron is a graduate of Texas A&M University (Gig 'um Aggies!). He is a member of the National Association of Realtors, the Texas Association of Realtors, the Ft. Hood Board of Realtors MLS, the Highland Lakes Association of Realtors MLS, and the Austin / Central Texas Board of Realtors Multiple Listing Service.
BACKGROUND: Ron Kuker has been involved in the real estate and lending business for over forty years. His experience includes an extensive commercial real estate practice in the Dallas metropolitan area. In addition, Ron gained valuable loan experience during his many years as president and loan officer of the Federal Land Bank of McKinney, TX. In 1992, Ron and Debbie, along with their 4 children, moved back to their hometown of Lampasas, Texas. Ron immediately got involved in the community. He has been privileged to serve on many boards and committees within Lampasas. They include the Lampasas City Council, City Capital Improvements Committee, City Planning & Zoning Committee, County Subdivision Regulations Committee, Lampasas Mission, the Lampasas ISD Task Force Committee, church and several youth sports programs. In May 2004, Ron's wife, Debbie, retired from teaching and joined him in the office. They have four wonderful children, Kari, Haley, Chase, and Jordan; two wonderful son-in-laws, Jay Paul Roy and Braxton Fears; and seven amazing grandchildren!
MARKETING & ADVERTISING: We place The Kuker Company listed properties in multiple Internet Marketing venues @ no cost to you! As a result, we have a large share of the Lampasas internet market. We stay on top of the Texas Real Estate Market and the local Real Estate Community. We are members of 3 Multiple Listing Services (MLS): Ft. Hood Board of Realtors; Highland Lakes Board of Realtors; Austin / Central Texas Board of Realtors. These MLS memberships allow us to expose our listings to over 8,000 area Realtors, all with buyers searching for properties in this area of Texas. In addition, we advertise The Kuker Company listings in a large volume of print advertising, such as newspapers and magazines.
MAKE LAMPASAS YOUR HOME! My wife and I consider this community an excellent place to reside and would love to share with you our enthusiasm for the many neighborhoods that encompass Lampasas and the beautiful surrounding Hill Country. We pride ourselves on providing unparalleled service and look forward to developing a long-term relationship with you. Please feel free to contact us or one of our professional Realtors listed below if you would like to discuss how we can best assist you with your real estate needs.
Sincerely, Ronald Kuker, Broker (512) 556-7270
Listings you'll love
with the expert advice you deserve
1,381

sqft lot

8,277

sqft

1,343

sqft lot

8,277

sqft

1,398

sqft lot

8,712

sqft

1,381

sqft lot

10,019

sqft

1,332

sqft lot

6,970

sqft

2,066

sqft lot

17,860

sqft

1,220

sqft lot

7,841

sqft

2,216

sqft lot

35,284

sqft

1,358

sqft lot

8,277

sqft
Our clients are awesome
and here is what they are saying
"Jannie Rogers Aguirre was absolutely incredible, as usual! Made the selling progress as smooth and easy as possible, explaining exactly what needed to be done and being there every step of the way! If you're in the market to buy or sell, she is the person to call!"
"Well it has officially happened ! We are no longer home owners to what was our 🏡 .We are beginning a new exciting chapter in our life by temporarily living in our new,tiny,cozy rv. We want to thank everyone from the bottom of our heart who came and helped out this weekend to get us moved out of the house. Couldn't have done without friends and family. A big shout out to our awesome realtor & friend Jannie Aguirre who made this so easy and painless. This is going to be a new adjustment but as long as we keep putting Jehovah FIRST we know it will all be okay. Welcome to OUR tiny home."
"Thank you for representing us in the sale of our property in Lampasas. Since we don't live in the county anymore, it was most helpful that you took care of all entries into the property, including any service calls needed. We're impressed with your knowledge of the real estate market and what needed to be done in order to sell. We couldn't have asked for a better realtor. Thanks again."
"We've worked with JP twice, once to purchase our first home and then to sell that home, and really can't say enough good things about him. He is knowledgeable, approachable, personable, endlessly patient, and generous with his time (including mornings, evenings, and weekends over the course of several months). He answered every question and explained every form and every part of the process clearly and thoroughly. Buying a home in this market is challenging, but working with JP made it as painless and straightforward as possible. We highly recommend him."
"Who can say their realtor has gone above and beyond like ours did?! Each of us got a bag of goodies, cake, and even some liquor!
Thank you Jannie Rogers Aguirre for being amazing during our buying process, and getting us in our home in no time!! We couldn't have asked for a better person to go thru this process with."
Emily Salazar
Lampasas, TX
"My experience with Janet at The Kuker Company was so streamlined and professional that it made the home buying process simple and easy! Buying a house can be overwhelming, but Janet was always available to answer any questions we had. We enjoyed working with The Kuker Company. Janet took the initiative and got the job done for us, which is definitely what you want in a realtor. We are very grateful and look forward to being in our new home thanks to The Kuker Company!

Sincerely,
Brittany Crook"
Brittany Crook
Lampasas, TX
"Just a few words to say how much Gerald and I appreciate you. You are the most HONEST, HARDWORKING, and TRUSTWORTHY real estate agent we have ever contracted to sell property. What a nice surprise it was when our latest home sold in 28 days. You always returned our calls when we left a message. We not only found you to be a good agent but a great friend!"
"I would like to take the time and illuminate a wonderful lady and real estate professional with the Kuker company...…., Kay Hewitt. She is truly the consummate professional. Amidst the process of a complicated and competitive market, Kay worked tirelessly to meet some tough needs we were looking for in a purchase. Kay, listened to us, and went to work. Our situation was difficult, but she was diligent, eager, and ultimately, we closed on the home we were looking for. We are very grateful, and appreciative, of the hard work she put in on our behalf. With Kay we received personal attention, many times after hours, and weekends, and even while traveling she made herself available. That's hard to find in today's world of business. You owe it to yourself to give Kay and the Kuker co. a call when you start your journey."
Robert and Susan Simmons
Copperas Cove Tx
"Kay Hewitt provides a level of differentiation over any real estate partner that I have ever worked with. Her passion and drive are second to none. She owns the relationship and puts her heart and soul into each business venture. Other realtors should look at Kay and adopt her best practices."
Terry A.
Round Rock Co-Owner Blue Sterling Investment
"Janet Myrick made selling my house a stress free experience. Janet travel 200 miles to sell my house. Even though she was not familiar with the market in my area, she sought out agents here to make sure the price was right. I had an offer within three weeks. Janet stayed on top of everything to ensure the closing would happen on original date. Janet has no limitations, she will sell or buy anything anywhere. Very trustworthy agent."