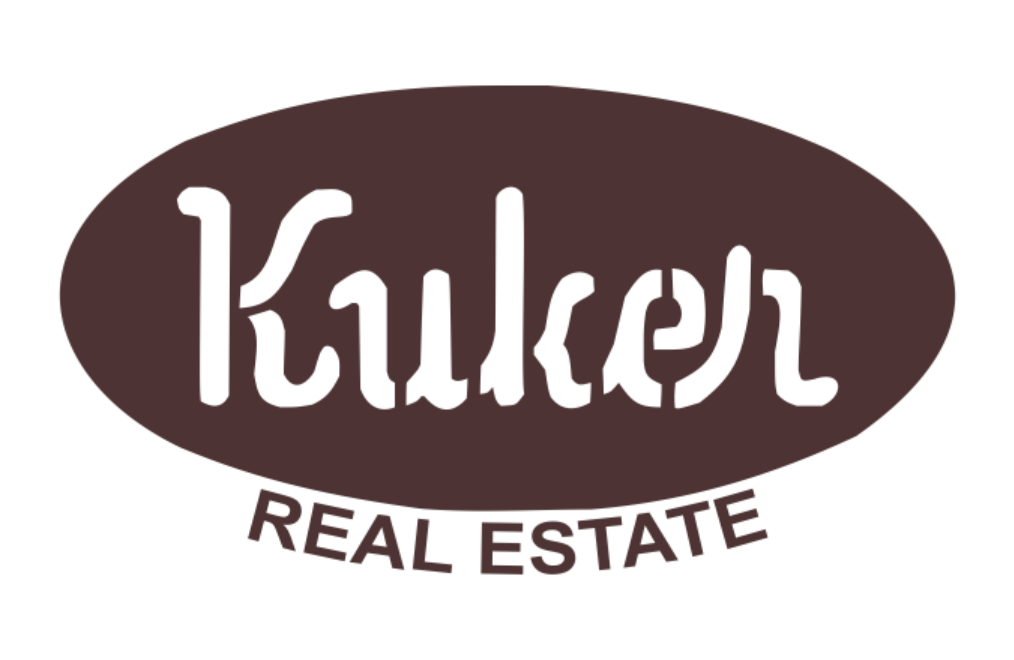 REAL ESTATE with REAL EXPERIENCE
We are happy to be serving your LAMPASAS & BURNET REAL ESTATE needs throughout Lampasas & Burnet County including Lampasas, Kempner, Burnet, Marble Falls, and surrounding Central Texas & the Texas Hill Country!
Learn More About Us
Information About Brokerage Services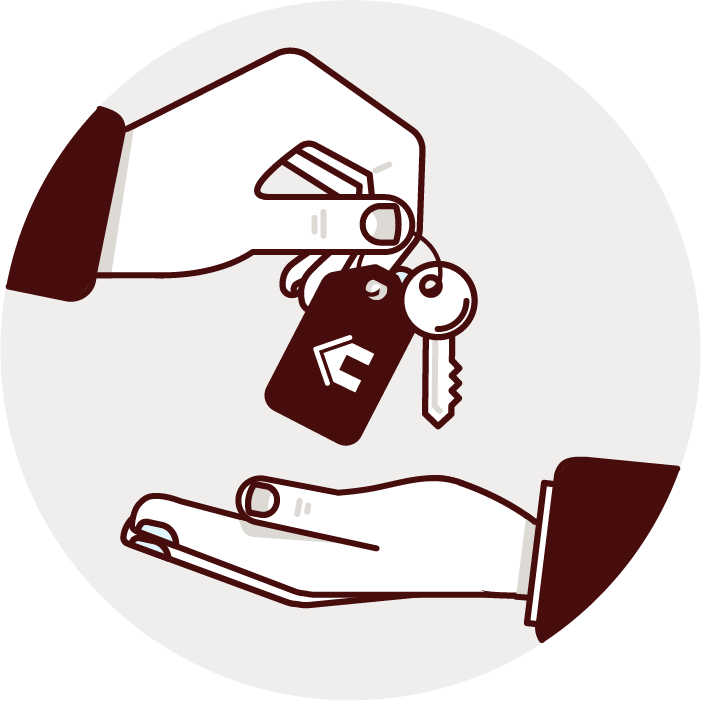 Perfect Home Finder
Buying a home? Why not take a few minutes to fill out a form to describe your 'dream' home and see if we can't find a matching property?
Send Me Listings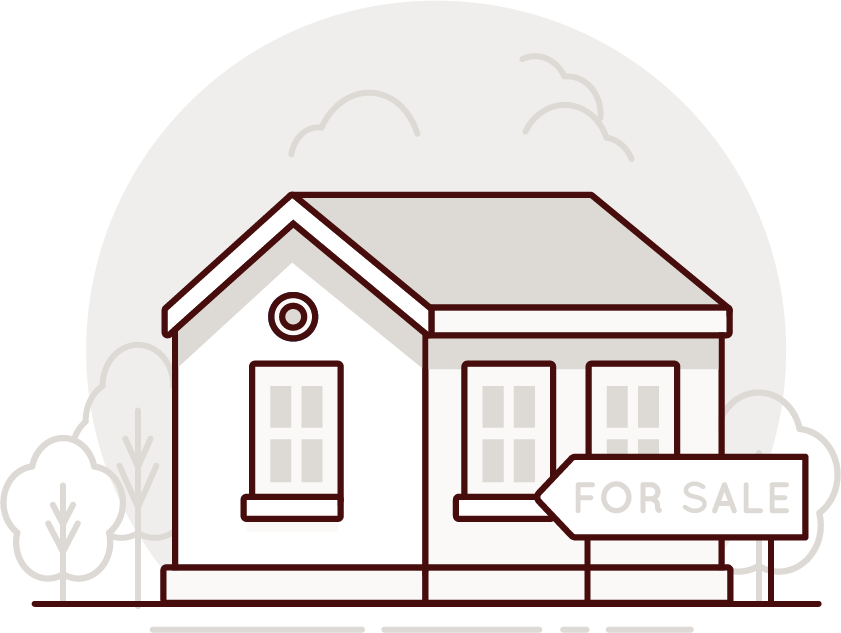 What's My Home Worth?
Want to know what your home is worth? Let our experts prepare a free home analysis for your City area home! Just fill out our form!
Free Valuation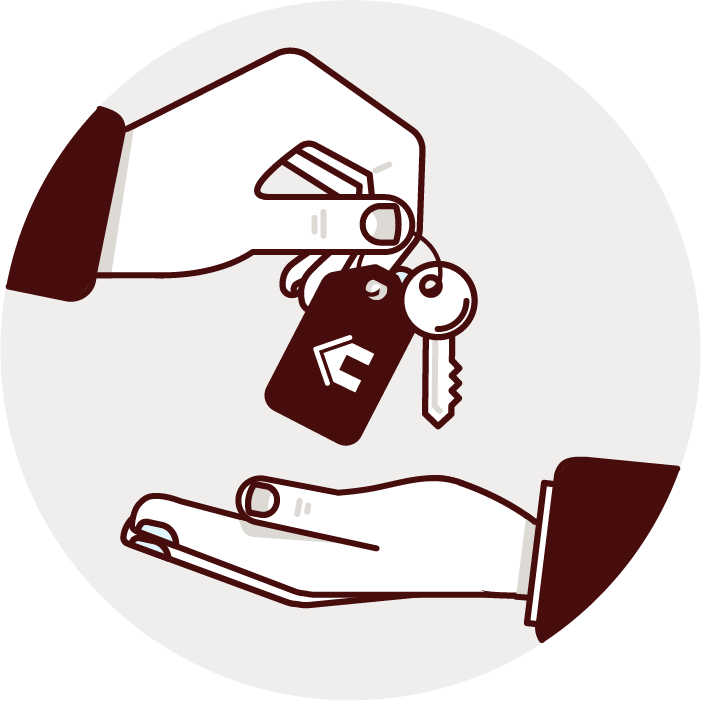 Perfect Home Finder
Buying a home? Why not take a few minutes to fill out a form to describe your 'dream' home and see if we can't find a matching property?
Send Me Listings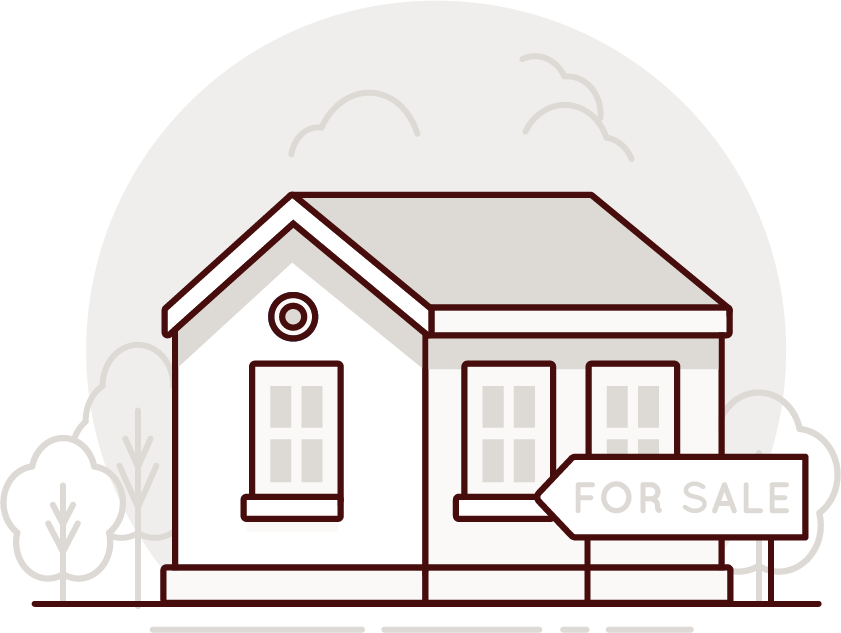 What's My Home Worth?
Want to know what your home is worth? Let our experts prepare a free home analysis for your City area home! Just fill out our form!
Free Valuation
What people are saying...
Emily Casey
"Jannie Rogers Aguirre was absolutely incredible, as usual! Made the selling progress as smooth and easy as possible, explaining exactly what needed to be done and being there every step of the way! If you're in the market to buy or sell, she is the person to call!"
Vanessa Inocencio
"Well it has officially happened ! We are no longer home owners to what was our 🏡 .We are beginning a new exciting chapter in our life by temporarily living in our new,tiny,cozy rv. We want to thank everyone from the bottom of our heart who came and helped out this weekend to get us moved out of the house. Couldn't have done without friends and family. A big shout out to our awesome realtor & friend Jannie Aguirre who made this so easy and painless. This is going to be a new adjustment but as long as we keep putting Jehovah FIRST we know it will all be okay. Welcome to OUR tiny home."
Bob and Donna Gantt
"Thank you for representing us in the sale of our property in Lampasas. Since we don't live in the county anymore, it was most helpful that you took care of all entries into the property, including any service calls needed. We're impressed with your knowledge of the real estate market and what needed to be done in order to sell. We couldn't have asked for a better realtor. Thanks again."
Colton and Nicole Baker
"We've worked with JP twice, once to purchase our first home and then to sell that home, and really can't say enough good things about him. He is knowledgeable, approachable, personable, endlessly patient, and generous with his time (including mornings, evenings, and weekends over the course of several months). He answered every question and explained every form and every part of the process clearly and thoroughly. Buying a home in this market is challenging, but working with JP made it as painless and straightforward as possible. We highly recommend him."
Emily Salazar
"Who can say their realtor has gone above and beyond like ours did?! Each of us got a bag of goodies, cake, and even some liquor! Thank you Jannie Rogers Aguirre for being amazing during our buying process, and getting us in our home in no time!! We couldn't have asked for a better person to go thru this process with."
Emily Salazar
Lampasas, TX
Brittany Crook
"My experience with Janet at The Kuker Company was so streamlined and professional that it made the home buying process simple and easy! Buying a house can be overwhelming, but Janet was always available to answer any questions we had. We enjoyed working with The Kuker Company. Janet took the initiative and got the job done for us, which is definitely what you want in a realtor. We are very grateful and look forward to being in our new home thanks to The Kuker Company! Sincerely, Brittany Crook"
Brittany Crook
Lampasas, TX
Jean Brister
"Just a few words to say how much Gerald and I appreciate you. You are the most HONEST, HARDWORKING, and TRUSTWORTHY real estate agent we have ever contracted to sell property. What a nice surprise it was when our latest home sold in 28 days. You always returned our calls when we left a message. We not only found you to be a good agent but a great friend!"
Robert and Susan Simmons
"I would like to take the time and illuminate a wonderful lady and real estate professional with the Kuker company...…., Kay Hewitt. She is truly the consummate professional. Amidst the process of a complicated and competitive market, Kay worked tirelessly to meet some tough needs we were looking for in a purchase. Kay, listened to us, and went to work. Our situation was difficult, but she was diligent, eager, and ultimately, we closed on the home we were looking for. We are very grateful, and appreciative, of the hard work she put in on our behalf. With Kay we received personal attention, many times after hours, and weekends, and even while traveling she made herself available. That's hard to find in today's world of business. You owe it to yourself to give Kay and the Kuker co. a call when you start your journey."
Robert and Susan Simmons
Copperas Cove Tx
Terry A.
"Kay Hewitt provides a level of differentiation over any real estate partner that I have ever worked with. Her passion and drive are second to none. She owns the relationship and puts her heart and soul into each business venture. Other realtors should look at Kay and adopt her best practices."
Terry A.
Round Rock Co-Owner Blue Sterling Investment
Nancy H
"Janet Myrick made selling my house a stress free experience. Janet travel 200 miles to sell my house. Even though she was not familiar with the market in my area, she sought out agents here to make sure the price was right. I had an offer within three weeks. Janet stayed on top of everything to ensure the closing would happen on original date. Janet has no limitations, she will sell or buy anything anywhere. Very trustworthy agent."
Beverly Barnette
"Jim and I had a fun and great experience dealing with Janet, Ron and Alyson while purchasing property in Lampasas. They helped us tremendously and were always very professional. We would recommend the Kuker Real Estate company to any of our friends or family. Thank you Jim and Beverly Barnette"
Beverly Barnette
Cedar park, Texas
Cherie Leavell
"I had a great experience with Kuker Real Estate! Janet, Ron, and Alyson took care of every detail for me. Lightning fast sale, attentive service, painless process. I highly recommend Janet Myrick and the Kuker team. Couldn't be happier!"
Henry and Ann Wyatt
"Thank you so much JP Harris for working with us to buy an amazing rental property! You were always quick to respond to any questions and everything moved so smooth! We will for sure be working with you again and happy to recommend you to anyone else buying or selling."
Cindy Baker
"The most pleasant and easiest realestate transaction I have ever had! Thank you very much for helping us achive our goal!"
Andrew Forsythe
"Ron Kuker handled the sale of our small Lampasas County ranch and did a good job for us. He knows his business and answered all our questions. He helped us out with some maintenance issues at the property as well, which was much appreciated. When we contacted him to ask, he was good about responding. We are happy with the job Ron did for us, and are glad to recommend him."
Brian Sullivan
"WE WOULD LIKE TO SAY THAT WE WERE VERY SATISFIED WITH THE EXPERIENCE THAT WE SHARED WITH JANET HOLLAND MYRICK. SHE WAS ABLE TO SELL OUR HOME, AND HELP US FIND ANOTHER. SHE WORKED VERY HARD FOR US. WE WOULD SUGGEST HER SERVICES TO ANYONE. AFTER THE SALES WERE OVER, I ACTUALLY MISSED GETTING TO BE WITH HER. SHE HAS A CONTAGIOUS PERSONALITY. LOVE IT!! THANKS JANET, BRIAN & RITA S"
Tonya and Jeff Cockburn
"Our Realtor, Janet Myrick, was very professional and showed great enthusiasm. No matter when we called her she always seemed eager to assist us. Janet always kept us well informed about our showings and gave us feedback in a very timely manner. When closing delays were out of her control, she continued to check on the status frequently in order to keep us updated. She was very honest and showed great kindness during the whole process."
Peggy Jones
"By trusting the Kuker Company's experience in marketing real estate, I was able to get a fair price for my land. They worked to get the maximum amount per acre while working with me to get it sold quickly. They helped me in the decision to reduce the price per acre to make it more appealing. My only suggestion for the Kuker Company would be to keep the seller more informed about possible prospective buyers so we know what, if any, activity is taking place with the sale of the land."
Molly Lockhart
"Janet was awesome !!! She walked me through the entire process from selling my home to purchasing another one , very sincere and caring due to the fact that she didn't show me just her listings but made sure I was happy and content by showing another one's property . Janet was not only a Real Estate agent but a personal friend when I needed it the most . When I laughed , she laughed and when I had tears , she had tears ! I haven't seen Janet in probably 10 years but you would of ever know after the relationship we built during this very difficult time in my life . She would be in and out and always went right to work with loading boxes etc … And YES in those high heels :):) Janet is just a great person and was always reminding me the part that GOD played in this role of the sell and buying of this property …. And that alone was a great testimony that I needed to hear to move forward . Thanks again to you Ron for your help as well , what a great staff you have and the customer care is off the chart ! Molly Lockhart"
Brian Massey
"Kuker Company did a fantastic job working with us. We moved from West Texas and the Realtor did her best to make the experience as easy as possible."
Gary and Susan White
"Phil Garrett did a great job in helping us find a home for our relocation back to Texas for retirement. We had a week planned in early September to find a home in the Lampasas area. With short notice, Phil promptly arranged several showings in the area with us deciding and placing a contract on our choice within the week. We have since closed on the property. Phil is very knowledgeable about the area and provided pertinent information and support in helping with our decision to purchase. Alyson Morrow and Janet Myrick were also very helpful and a pleasure to work with. This was our first experience with the Kuker Company. I would highly recommend their services. Thanks again Phil, Alyson and Janet!"
Lisa Carnley
"PHIL Garrett went above and beyond in the sale of my house. I couldn't ask for any better from a real estate agent. Kuker Co. Is fortunate to have him. It was a long process but PHIL was with me every step of the way. I will be forever grateful."
Ray Head
"Ron did a great job in selling an unusual property I owned on the Colorado River! It required finding a special kind of buyer and the Kuker Co. was able to find that buyer in a very reasonable amount of time. I'm grateful for the insight and information they provided to help me make a good business decision re: the disposition of this property. Thanks, Ron"
Donald Altizer
"Great people to deal with. Hope i can do business with y'all again someday."
Sue C
"This past May the hard decision to sell my home and acreage in Lampasas became a reality. As most any computer literate person would do I sat down and hit Google! There are many agents and brokers operating under a license but whether you are buying or selling we each want that one unique agent that can move mountains to make our dreams and wishes come true. Let's face it some agents have the personality of the home kitchen mop and could not sell ice to an Eskimo. If you get lucky to find an agent who knows the market and is interested in more than just fielding calls and showing up then you know you have found the right professional that you can trust. This was not my first experience with this company. Both times I had great service and personal care in having all my questions answered and several fears abated. Every detail and care was taken in returning my calls, getting me documents, it was a package deal. They went above and beyond in helping me find access to people that could help me make the transition from selling to moving. The agent from Ron Kuker's office who helped me transition through my chaos and exceeded my expectations was Janet Myrick. I have purchased, sold, and built homes in Arizona, Texas, Alabama and Florida and hands down she is number one!"
Jim Moore
"Ron is a very professional, insightful, and helpful realtor. I will not hesitate to recommend him to anyone moving to this region."
Linda Nichols
"I worked with The Kuker Company's broker, Ron Kuker. I was selling a property but live in another area. Ron was essential in assisting me with local resources. He went out of his way to help coordinate with his local contractors who performed as promised. Ron was knowledgeable of my property & the local real estate market. He offered good solutions, with options, throughout the listing/selling process & closing. He was prompt & thorough with communications & made the sales process easy. I'd use him again in a minute. I enjoyed working with Ron. He's a real pro!"
Joan Snell
"This is the second time doing business with Kuker company and recommend this company very highly."
Stephanie Garrett
"I worked with both Phil and Alyson for my house buying process. They both were a tremendous help in arranging house showings and in ensuring the process went as smoothly as possible. They were quick to resolve any issues and respond to our questions/requests. The agents are very accessible even after hours and on weekends. Absolutely the best real estate company and agents around!"
Cathy Shcheuren is AWESOME!
"Cathy went above and beyond from the get-go. She has been so easy to do business with all the way thru 4 different closing dates (buyer had problem getting lender). She kept me apprised of every development and helped resolved each crisis as it arose. Her husband mowed our place for a very nice price which helped relieve a part of the responsibility I had to deal with as my husband is in the last stages of bone and lung cancer mets. Cathy is one of those friends you make accidentally and want to keep as she is such a nice & kind person. You are very blessed if you get Cathy Shcheuren as your realty agent. I would surely recommend Cathy. "
Absolute superior service
"I was lucky enough to find a property via the internet that was represented by Cathy Scheuren of Kuker Co. I was out of state and the property was under contract when I found it but Cathy picked up the ball and ran. When I flew out she already had a game plan to show me properties that were within my specifications. When I made a bid on a property Cathy went above and beyond the norm by working before and after normal business hours, locating the proper personnel, research etc. for all of the entities required to come together finally close on the property in a very short time period. She knows the area well and has established an extensive and growing contact list. My wife and I truly enjoyed her friendly professional demeanor. We both have nothing but praise for her and Ron Kuker, if you're reading this, Cathy surely deserves a raise. "
Bre Dimas
"We had a wonderful experience with the sale and purchase of our new home with Kuker Real Estate. Janet Holland is a great person and did a fantastic job finding us the right property to raise our family. Would recommend to anyone looking to buy or sale a home."
James R. & Martha Clowdus
"Great."
James R. & Martha Clowdus
Cathy Scheuren is amazing!
"From start to finish, Cathy went above and beyond to make things happen with our home purchase. With my husband being deployed, the home buying experience was expected to be rocky and stressful but Cathy made it as smooth as possible. She kept a positive attitude which was quite contagious and was always available to me for even the simplest of questions. Not to mention she worked hard and found us the perfect home that matched ALL of our criteria! Love her, love this company, and absolutely LOVE our new home! <3<3<3 "
James Hall
"We have bought and sold many homes throughout the state of Texas. We are able to truly say the experience we had with Kuker Real Estate Office and the agent, Janet Myrick was exceptional. She kept us informed the whole way through the sale of a home, plus was able to negotiate with a buyer for another home here in Lampasas. She is knowledgeable in all areas of real estate transactions. We will definately use her and Kuker Real Estate in the future."