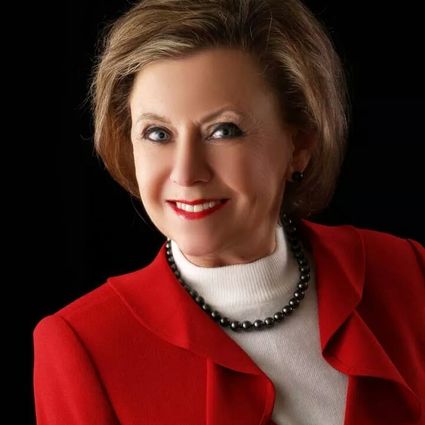 Kay Hewitt
Realtor®
A little about me
and why I love real estate
Hi,
I'm (Marion) KAY Hewitt. I graduated from Azle High School, Howard Payne University, and Texas A&M at Commerce. I taught band, elementary music, physical education, and percussion in the Killeen, Copperas Cove, and Lampasas school districts, as well as Howard Payne U., Texas A&M U. at Commerce, and U. of Mary Hardin Baylor. After taking my first Real Estate class in 1978, I knew then that I would one day become a REALTOR®. While teaching in Killeen in 2006 and 2007, I completed my coursework and received my Real Estate Salesperson License. When I retired from teaching, I began working full time as a REALTOR® in the summer of 2007. I continued to learn about the world of Real Estate and earned the designations of GRI, RSPS, TAHS, GREEN, and most recently, Accredited Staging Professional®. I worked under another broker from 2007 until 2017. That is when I decided I wanted to work with Ron Kuker, and joined THE KUKER COMPANY in February of 2017.
Four generations of my family made Ft. Worth our home until the 1970's. I have lived and worked in the area since the 1980's. My entire family now lives in Killeen, Copperas Cove, Kempner, or Lampasas. In fact, my sister, Jani Edwards, has lived and worked here in Lampasas, with her husband Mickey, for about 40 years. Our mother, Polly, is a spry 92 years young and lives with me in Copperas Cove. Both of my grown children, Greg Scarborough and Becci Hooten, attended Lampasas and Copperas Cove schools. They are married, and live in Kempner and Copperas Cove respectively. Greg works with my son-in-law, Nathan Hooten at Hooten Plumbing. His wife Crystal works from home as a computer programmer. Becci, has taken a break from teaching PE to stay home with the smallest of her five children. She also finds time to teach dance at Gymkix and is an independent distributor of LipSense. I look forward to helping both buyers and sellers have a stress free, and enjoyable Real Estate experience. All of my former clients have become new friends, and I look forward to making many more as part of Ron Kuker's team. I would love to help you accomplish your Real Estate goals. Give me a call. 254-289-9408 [email protected]
"Nothing great was ever achieved without enthusiasm." –Ralph Waldo Emerson
Our clients are awesome
and here is what they are saying
"Well it has officially happened ! We are no longer home owners to what was our 🏡 .We are beginning a new exciting chapter in our life by temporarily living in our new,tiny,cozy rv. We want to thank everyone from the bottom of our heart who came and helped out this weekend to get us moved out of the house. Couldn't have done without friends and family. A big shout out to our awesome realtor & friend Jannie Aguirre who made this so easy and painless. This is going to be a new adjustment but as long as we keep putting Jehovah FIRST we know it will all be okay. Welcome to OUR tiny home."
"Thank you for representing us in the sale of our property in Lampasas. Since we don't live in the county anymore, it was most helpful that you took care of all entries into the property, including any service calls needed. We're impressed with your knowledge of the real estate market and what needed to be done in order to sell. We couldn't have asked for a better realtor. Thanks again."
"We've worked with JP twice, once to purchase our first home and then to sell that home, and really can't say enough good things about him. He is knowledgeable, approachable, personable, endlessly patient, and generous with his time (including mornings, evenings, and weekends over the course of several months). He answered every question and explained every form and every part of the process clearly and thoroughly. Buying a home in this market is challenging, but working with JP made it as painless and straightforward as possible. We highly recommend him."
"Who can say their realtor has gone above and beyond like ours did?! Each of us got a bag of goodies, cake, and even some liquor!
Thank you Jannie Rogers Aguirre for being amazing during our buying process, and getting us in our home in no time!! We couldn't have asked for a better person to go thru this process with."
Emily Salazar
Lampasas, TX
"My experience with Janet at The Kuker Company was so streamlined and professional that it made the home buying process simple and easy! Buying a house can be overwhelming, but Janet was always available to answer any questions we had. We enjoyed working with The Kuker Company. Janet took the initiative and got the job done for us, which is definitely what you want in a realtor. We are very grateful and look forward to being in our new home thanks to The Kuker Company!

Sincerely,
Brittany Crook"
Brittany Crook
Lampasas, TX
"Just a few words to say how much Gerald and I appreciate you. You are the most HONEST, HARDWORKING, and TRUSTWORTHY real estate agent we have ever contracted to sell property. What a nice surprise it was when our latest home sold in 28 days. You always returned our calls when we left a message. We not only found you to be a good agent but a great friend!"
"I would like to take the time and illuminate a wonderful lady and real estate professional with the Kuker company...…., Kay Hewitt. She is truly the consummate professional. Amidst the process of a complicated and competitive market, Kay worked tirelessly to meet some tough needs we were looking for in a purchase. Kay, listened to us, and went to work. Our situation was difficult, but she was diligent, eager, and ultimately, we closed on the home we were looking for. We are very grateful, and appreciative, of the hard work she put in on our behalf. With Kay we received personal attention, many times after hours, and weekends, and even while traveling she made herself available. That's hard to find in today's world of business. You owe it to yourself to give Kay and the Kuker co. a call when you start your journey."
Robert and Susan Simmons
Copperas Cove Tx
"Kay Hewitt provides a level of differentiation over any real estate partner that I have ever worked with. Her passion and drive are second to none. She owns the relationship and puts her heart and soul into each business venture. Other realtors should look at Kay and adopt her best practices."
Terry A.
Round Rock Co-Owner Blue Sterling Investment
"Janet Myrick made selling my house a stress free experience. Janet travel 200 miles to sell my house. Even though she was not familiar with the market in my area, she sought out agents here to make sure the price was right. I had an offer within three weeks. Janet stayed on top of everything to ensure the closing would happen on original date. Janet has no limitations, she will sell or buy anything anywhere. Very trustworthy agent."
"Jim and I had a fun and great experience dealing with Janet, Ron and Alyson while purchasing property in Lampasas.
They helped us tremendously and were always very professional.
We would recommend the Kuker Real Estate company to any of our friends or family.
Thank you
Jim and Beverly Barnette"
Beverly Barnette
Cedar park, Texas