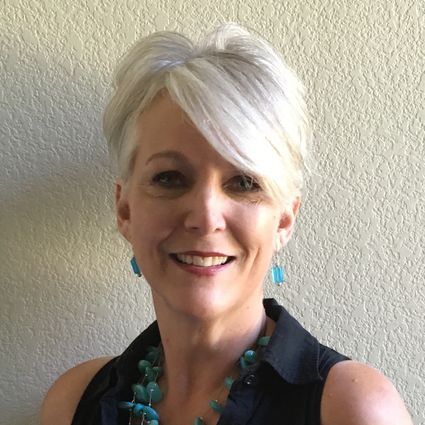 Catherine Lawrence
Realtor
A little about me
and why I love real estate
I am new to Lampasas but not to Real Estate. I have been an investor and
Real Estate professional for over thirty years. I became a Realtor for
two reasons. Ok, three. First of all, I grew up watching my Mom and Dad
doing "flips" (house flips not calisthenics), while our family grew and
before anyone knew what a flip was! My Mom had a good eye for a
potential investment property and she and Dad worked together to bring
the property to new life while we lived in it for a few years. They
would then invest their profit from that house into their next property
and so it went for fifty plus years and the income provided them with a
very comfortable retirement. The second reason is closely tied to the
first. When I started looking for my own homes, I knew what I wanted,
where I wanted it to be and also how much I wanted to spend. I was
continuously frustrated that I could not find a Realtor who would work
to find what I wanted. I was frequently, almost always told I could not
get what I wanted for the price that I was willing to pay. Therefore, I
would go looking for the property myself. I would even knock on doors of
homes in neighborhoods that I was interested in buying and asking
homeowners if they would be willing to sell their homes to me. I almost
always found my own homes in this way. The third reason brings together
the previous two. I LOVE real estate. Buying or selling whether it be
for an investment or for a home for my family, I take so much pleasure
in turning something either plain or downright ugly into something
beautiful and inviting. And even more than that, I enjoy doing that for
my clients. I want to help you find that home you want. I want to hear
what you have to say and then I want to use my experience and tenacity
to locate it for you. As a seller, I want to help you market your
property in the best way possible using the same skill set to make your
property attractive to potential buyers. That is to me the job of an
excellent Realtor. A professional who will take the time to listen to
you, hear what you are saying and give you their best opinion on the
course to take whether buying or selling your home. That is what I
believe I can bring to the table for you as my client. My client-first
attitude results very often in long lasting friendships both personal
and professional. I may not be as knowledgable as many of my fellow
professionals in Lampasas, but I am not afraid to ask questions and to
learn. If you will give me the opportunity, I will do my best to earn
your trust in me.